The
Stampers with an Attitude
team is doing a blog hop, themed
{Art with an Attitude}
!! "Who are we?" you might ask? We are Close to My Heart (CTMH) consultants, who are passionate and talented crafters!
You are in the right place if you just came from
For this blog hop, we're showcasing a new paper pack (yes - NEW - just released September 1st) called Nevermore. This paper pack is featured in the *Holiday Expressions* Idea Book, making it ONLY available until December 31st, 2015.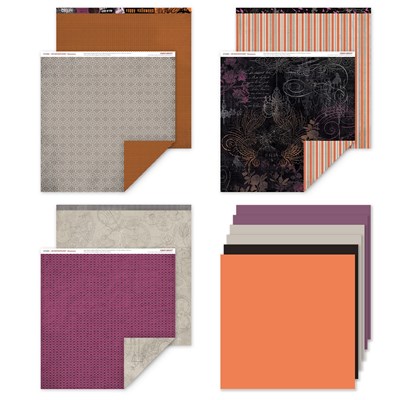 Here is a pint sized container I decorated using the Nevermore paper pack, Nevermore complements, Nevermore assortment, Green shimmer trim, Enamel & Glitter Duos Green Triangles, Paper Fundamental - Enchantment paper and cuts from the Artistry Cricut collection.
It was a fun and easy project!! Perfect for some goodies for Halloween and the pint sized containers (comes in a 3 pack) can be decorated any which way!
Thanks for visiting - now go get inspired!!
Denise