Signing up as a new Consultant with Close To My Heart during April is more rewarding than ever, thanks to the April Constant Campaign, Baby, I'm Worth It!
Join during April and submit a $350 order in personal sales within the first 30 days, and you will get a choice of either a FREE Cricut® collection or $100 in Select Product Credit (SPC) —and that's in addition to the Straight To The Top start-up bonus that you will earn along the way! It's a great opportunity to earn extra rewards.
In addition to this fun incentive, new Consultants who sign up in April will also be the first to take advantage of the reconfigured New Consultant Kit. Beginning April 1, new Consultants can join Close To My Heart for just $75 USD!!!
At this low price, the kit is filled with basic supplies as well as $50 in Select Product Credit that can used to purchase additional items (papers, compliments, inks, etc.)!!!
If you're interested in getting an awesome deal, hanging with amazing, talented & fun crafters, traveling & writing it off, and looking to support your habit or start a business, let's chat!!
What We Do: Be a Consultant |
Baby, I'm Worth It Promo Info
‪#youareworthit‬ ‪#heartsofinspirationteam‬ ‪#ctmh‬
April Stamp of the Month (SOTM)
During the month of April, get this limited edition stamp set ~
Life in Pictures
~ for $17.95* OR for $5* with any $50 order before tax and S&H.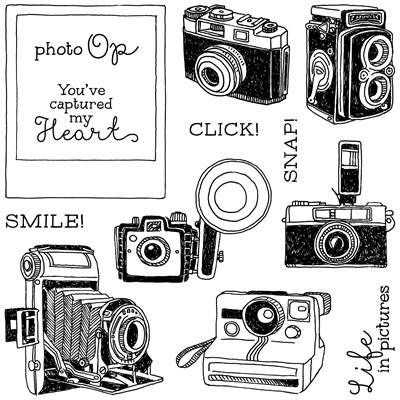 *before tax and S&H |
Offer valid April 1-30, 2016 only
Seasonal Expression 1 Retiring Soon
April is the last month to get products featured in SE1! They will all retire, including stamps (even those Cricut compatible). Don't miss this chance to get those items before they are gone!
*SHOP HERE*
~View SE1 HERE~