July is going to be AWESOME!! Each month Close to My Heart offers new goodies. Here's what's available this month:
Stamp of the Month - Life is Wonderful
Get the limited edition Stamp of the Month for $5* with a $50 order (or buy it at full retail for $17.95*). Don't miss out on Life is Wonderful

- available only July 1-31, 2015.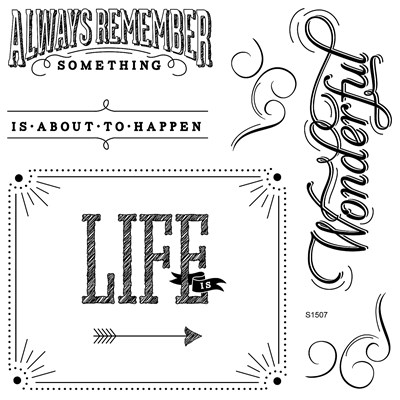 * plus tax and S&H

Jump on It July
During the month of July, purchase $25* USD in current, retailed priced stamps, earn the July SOTM - Life is Wonderful - for F*R*E*E OR any one fo the Hostess Rewards stamp sets featured in the Annual Inspirations 2014-15 or Seasonal Expressions 2 for only $5* USD!!
The average savings is $17.95 and hostess rewards stamp sets can only be obtained with a gathering or order over $150*, so what's not to love?!
Jump on this deal before your favorite stamps retire or sell out!!
Last Call for Retiring Items
In preparation for the release of new Close to My Heart products in September, it's time to see what's going to leave us.
Visit my website (SHOP > RETIRING ITEMS) to order the products below - all are WHILE SUPPLIES LAST through July 31, 2015!! Don't miss out on something you really want.
I also encourage you to make sure you have a reinker for all the stamp pads you have. It has not been announced we will get new colors, BUT it's a strong possibility. I'd hate to hear that your ink pad dried out in the middle of a project!