Last day to get the June promotions!!!
Stamp of the Month - Ice Cream Dream
Get the limited edition Stamp of the Month for $5* with a $50 order (or buy it at full retail for $17.95*). This stamp set is a sweeeeeet treat and is going to be super fun to color in with our ShinHan Touch Twin Markers!! Don't miss out on Ice Cream Dream - available only June 1-30, 2015.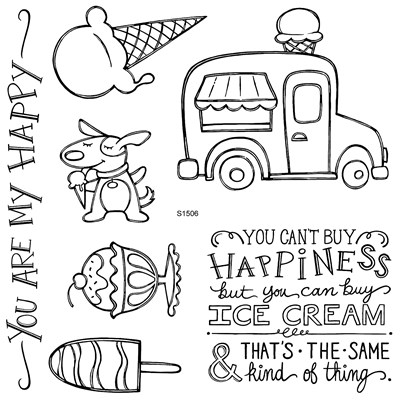 Summer Crush
My Crush books are great for journaling daily, documenting small events, where you only have a couple of pictures and/or momentoes, or used for scrappin' a full trip or event!
You can remove the pages and add them into your other layouts. The assortments are fabulous to use on your layouts too; alphabet stickers, journaling squares, pockets, and accents.
My Crush™